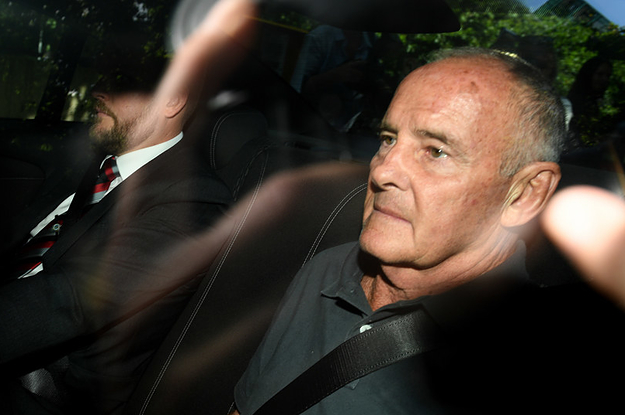 Dawson was arrested on Wednesday in Queensland and flown to New South Wales to face court over the alleged murder of his wife Lyn Dawson in 1982.

[tracker]
Almost 37 years after her disappearance, former schoolteacher and football star Chris Dawson has appeared in court for the first time charged with the murder of his wife, Lynette Joy Dawson.
Dawson, 70, appeared in Central Local Court in Sydney via video link on Thursday afternoon, after he was arrested in Queensland on Wednesday and extradited to New South Wales.
Lyn Dawson has been missing since January 9, 1982.
According to court documents, Dawson is alleged to have murdered her between 9pm on January 8 and 7am on January 9 in 1982 at Bayview on Sydney's northern beaches.
He has previously denied any wrongdoing.
In court, Dawson watched and listened intently to the proceedings, appearing to be wearing the same polo shirt and shorts in which he was arrested.
When asked by magistrate Robert Williams "You are Christopher Dawson?" he replied "Yes. Yes I am sir."
The court heard that Dawson would launch a bid for bail on Friday December 14.
He will remain in custody until then.
More to come.