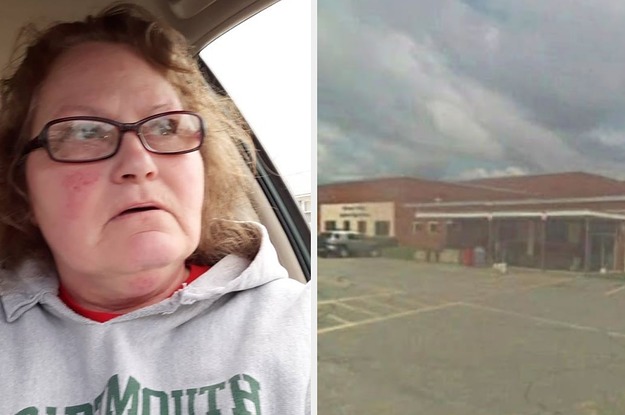 After outcry, she was offered her job back — but she won't be taking it.

[tracker]
A New Hampshire lunch lady served a high school student who couldn't pay for his meal $8 worth of food — which cost her the job.
Bonnie Kimball, who had worked at Mascoma Valley Regional High School for four years, told the New Hampshire Union-Leader she knew the boy and asked him to pay for the lunch the following day. That was on March 28, and the next day, he returned with the money.
But Kimball was fired, prompting an outcry among school families as well as people around the country who read her story.
On Friday, Kimball was offered her old job again with backpay. But she won't be taking it, she told BuzzFeed News.
The reversal of her firing was just because of the negative media attention, she said.
"They did not care about me then," she said. "Why would I [help them] now?"
Kimball added she felt sad about the amount of attention the incident had gotten.
"It should have been a natural act of kindness that [anyone] would do," she said.
Kimball worked for Cafe Services, a vendor providing school lunch to the Mascoma Valley Regional School District. The vendor said in a statement that she had violated its policies and was fired in April.
But Kimball told the Valley News she'd been told by her bosses to avoid any type of scene when a student couldn't pay because the vendor's contract was up for renewal. That contract was ultimately renewed, and on Friday, the school district said in a statement that it was working with the vendor and its employees to prevent any similar situation in the future.
"This situation reminds us all that we are lifelong learners," the district statement said.
About a third of the students in the district receive free lunch due to their families' income, and the district added it never refuses a meal to children who can't pay. Free meals include a daily entree, milk, fruits, and vegetables, but not "a la carte" items like chips, sports drinks, or other items that are not "essential nutrition," the district said.
Superintendent Amanda Isabelle added that she had heard from a number of parents about the circumstances around Kimball's firing.
"As a school district, we understand the importance of rules and procedures, but upon reflection, I have become sufficiently convinced that it is wrong of us to assume that all the responsibility falls to the vendor, and I do not believe our communities would accept that explanation of this situation," she said. "We must be accountable for the people who work in our schools."